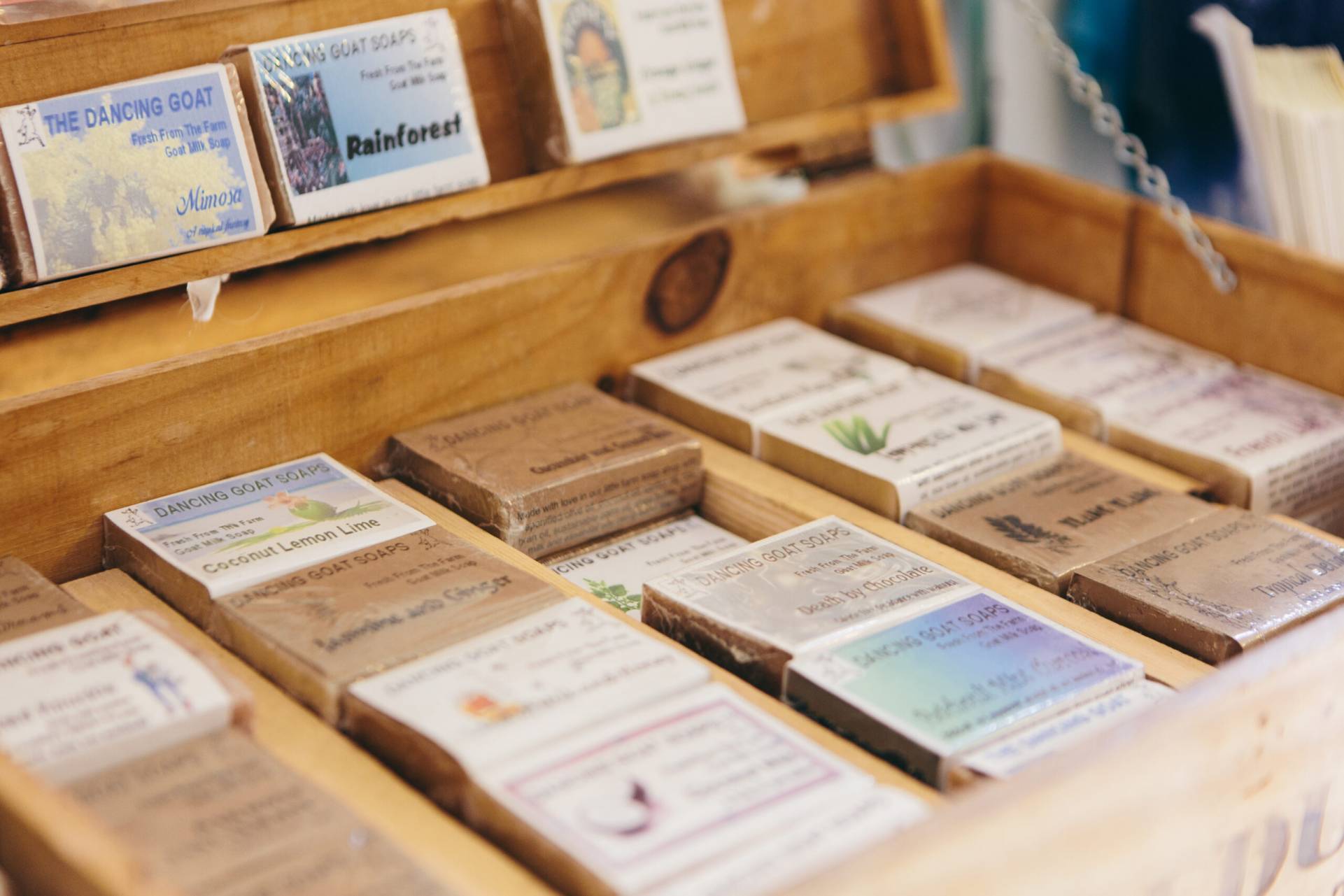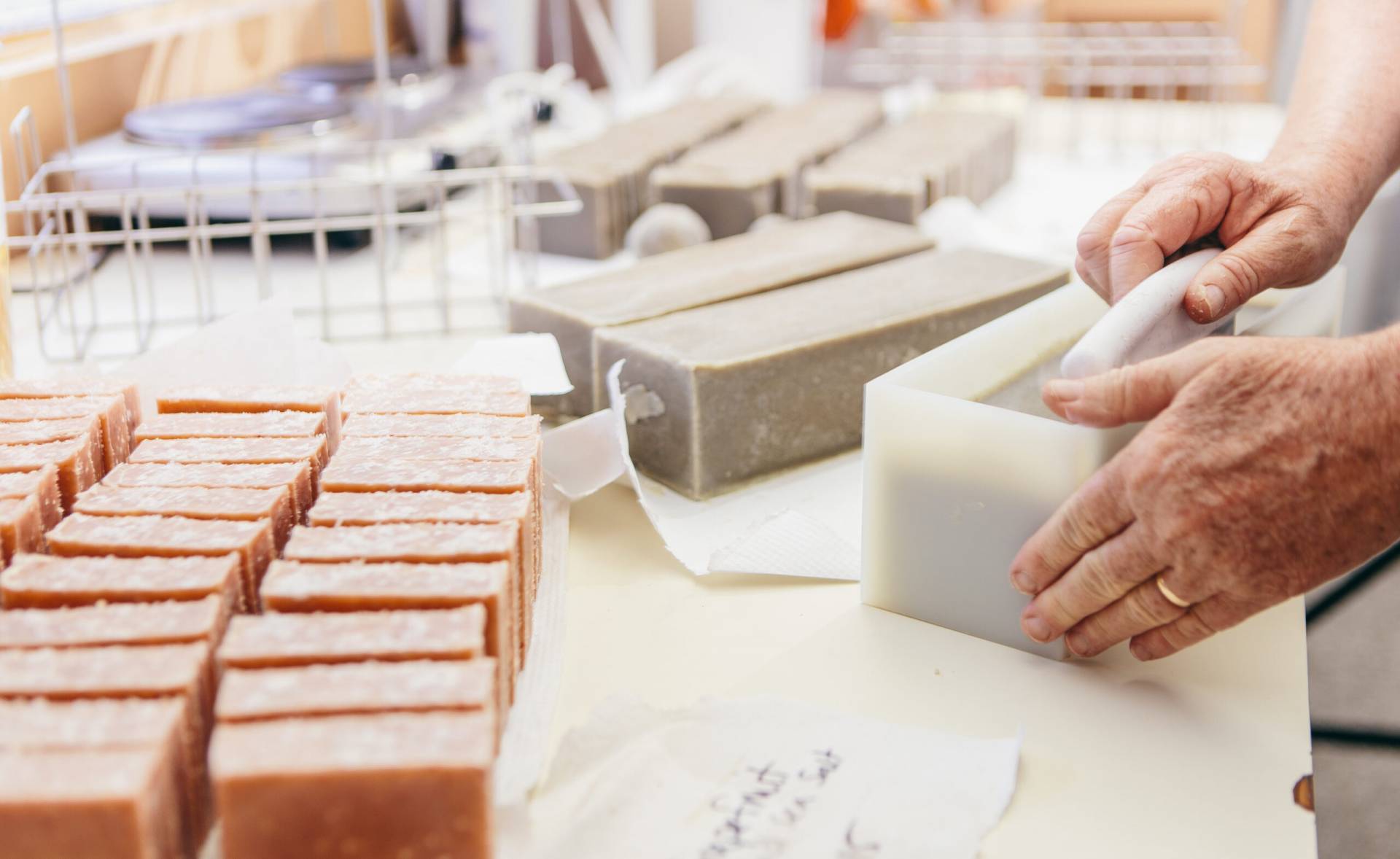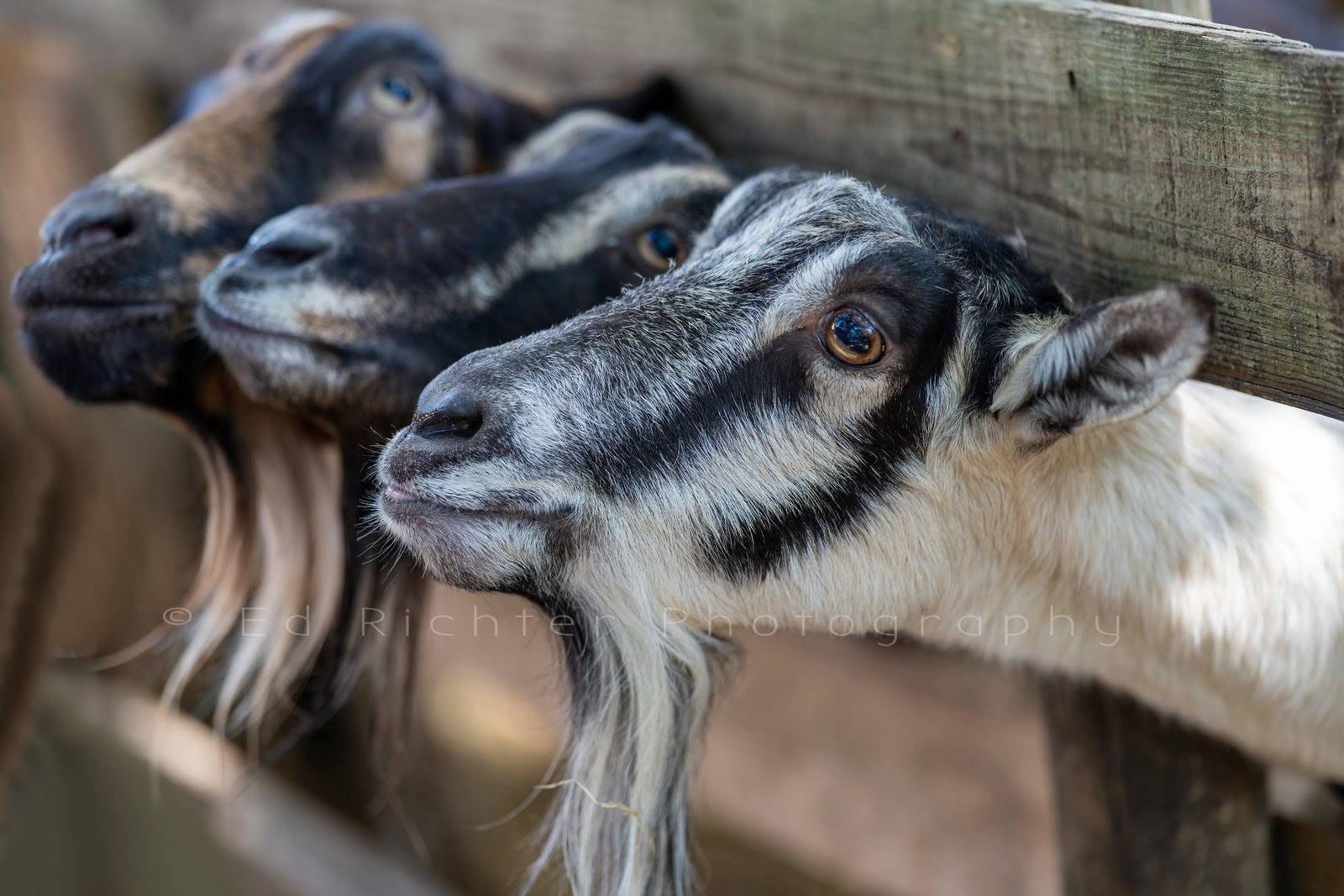 Full 1

Full 2
Handmade in Tampa Bay, artisinal soap made in our little soap shop

Full 3
Come see us at the market or at our farm!

High quality natural products
Each recipe has been tried and tweaked until flawless in design. All our soaps are free of any preservatives.
Goat milk is known to offer moisturizing properties to soaps, leaving the skin clean and soft. Consequently, our bars for sensitive skin are gentle to even the most temperamental of skin types. We create scented soaps incorporating floral, herbal, and citrus tones as well as some original signature scents! We offer a line of top notch exfoliant soaps, keeping true to the origin of the exfoliant. Our Dead Sea Mud comes from Israel, the rich French Green Clay from the quarries of Southern France, and the Rhassoul Clay from the mines of Eastern Morocco, just to reference a few. Most recently, shampoo bars have been added both in natural unscented shea butter, and mango butter recipes.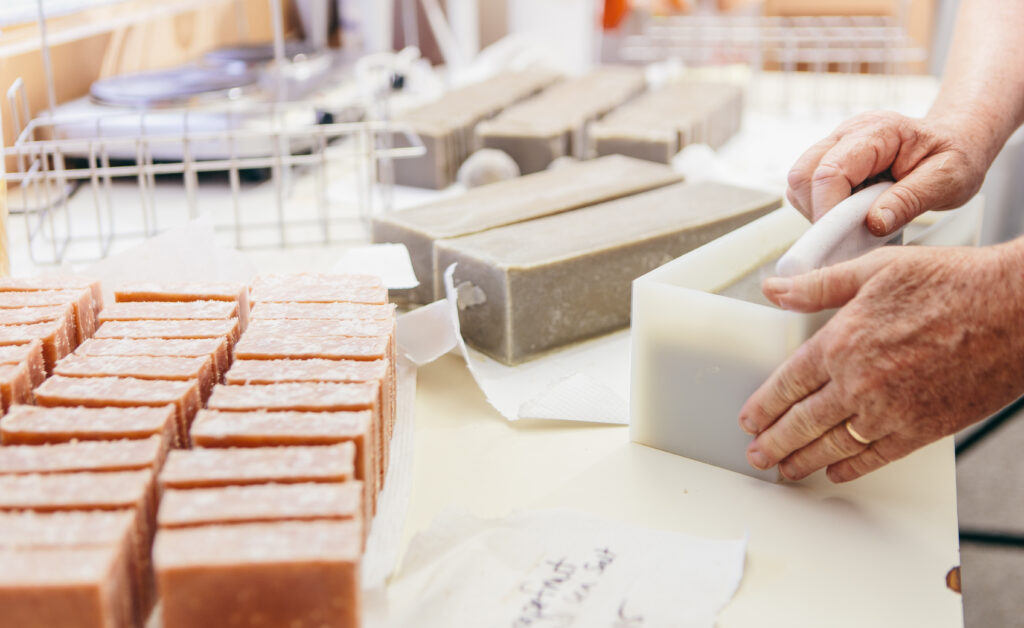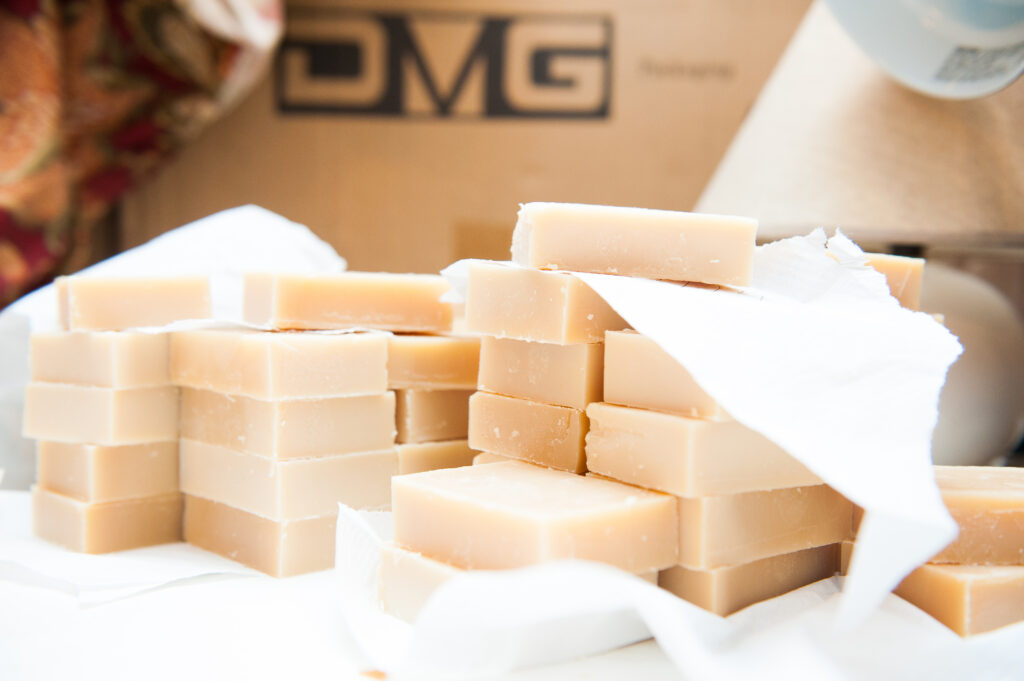 Fresh
It all starts with fresh goat milk from our herd.
Natural
With essential oils or phthalate-free fragrance oils.
Hand-Made
Molded and cured to perfection in our little shop.
For the Doggos
Your furry friends are welcome to try out our "Dog Gone Clean" bar, touted as one of the best, by groomers and dog owners alike. With seven dogs at our home, it has received "two paws up!" by all, plus Pepper the Grand Dog!